Adding subpages to the site will allow you to organize a large number of pages into a drop-down menu and also categorize them. For that, follow the instructions below.
Important: note that if you add subpages in the pages menu, they will only be displayed in the editor. For the subpages to be visible to the site visitors, make sure you add them to the navigation menu.
Adding subpages to the list of pages

1- Сlick on the pages menu on the top panel of the site editor.


2- Choose a page from the list to which you'd like to add a subpage and click on the three dots.


3- Click on Create subpage to add a brand new page to the site.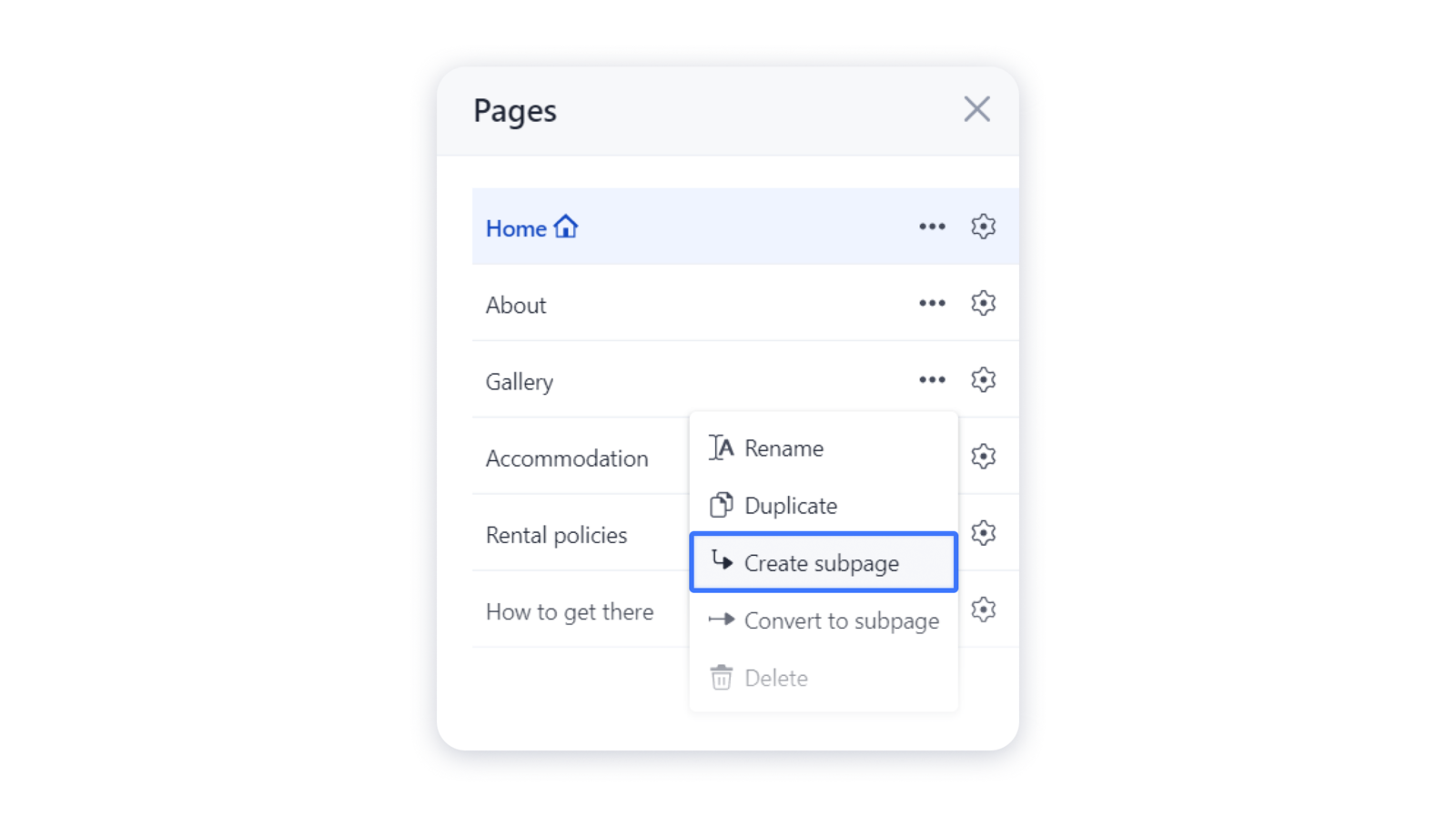 Converting existing pages to subpages

1- For that follow the instructions above, but on step #3 click on Convert to subpage: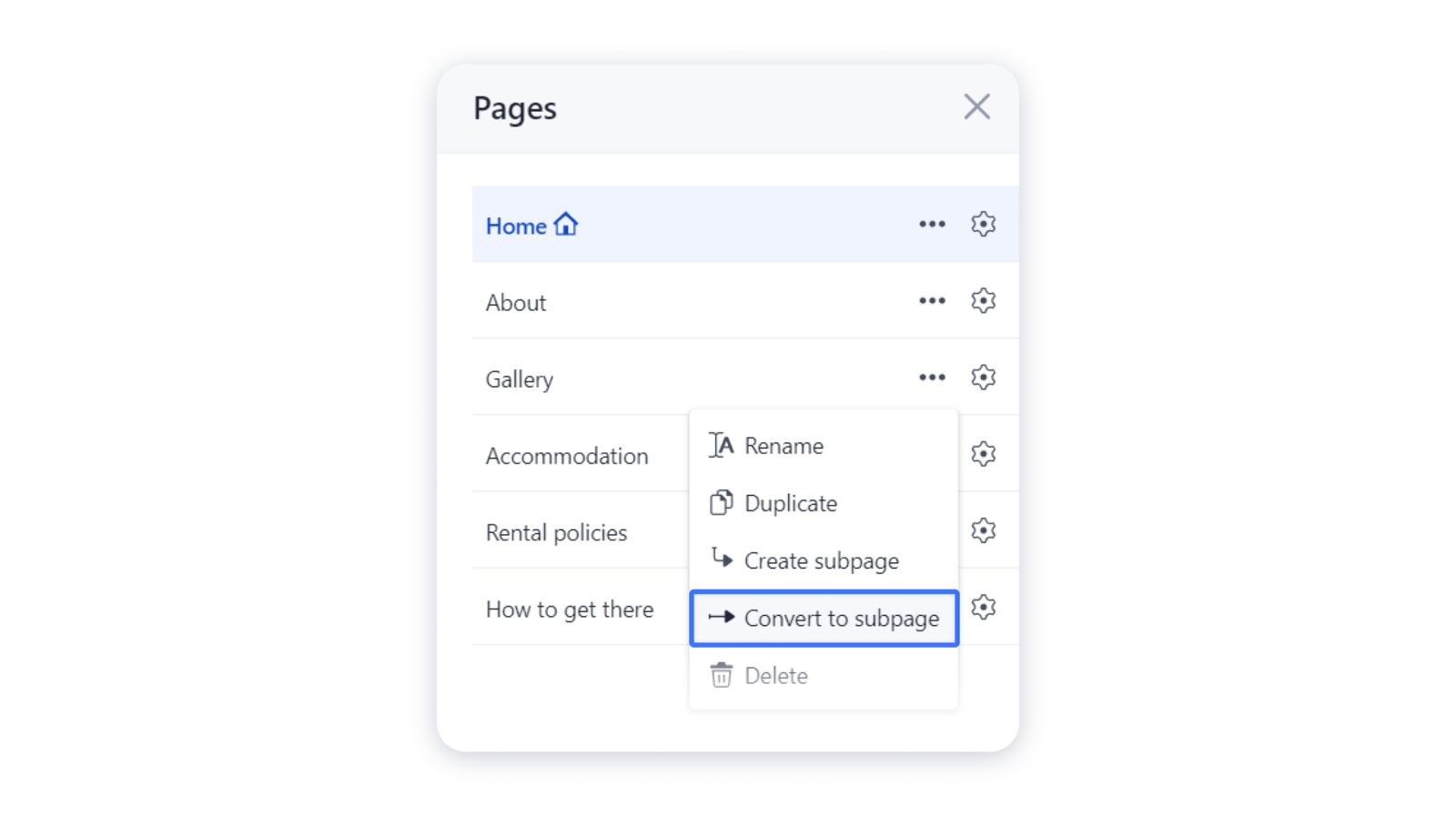 2- See that a page becomes a subpage: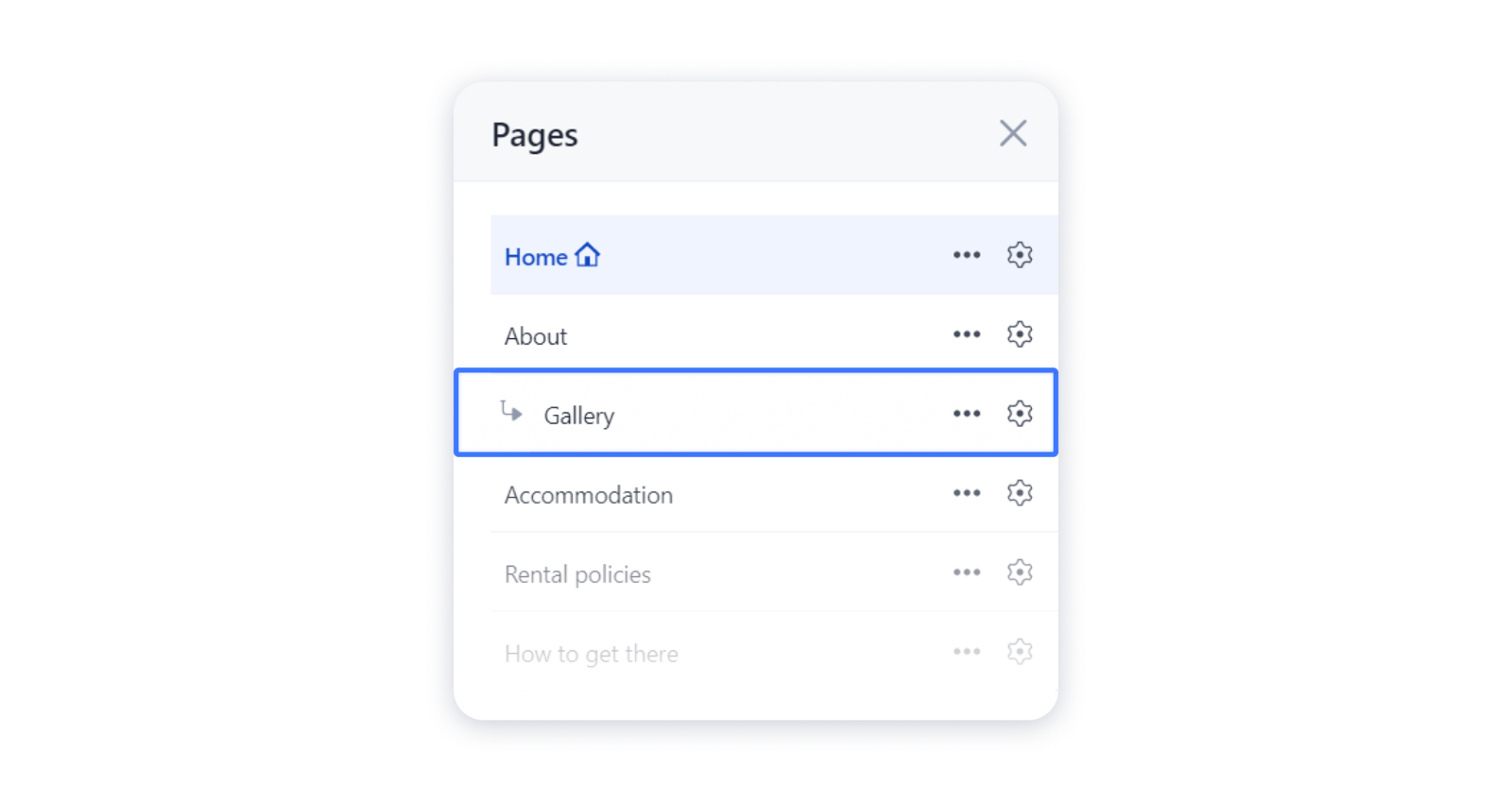 Adding subpages in the navigation menu

1- Click on the menu settings in your header:


2- Hover over the page which you want to make a subpage and click on the three dots: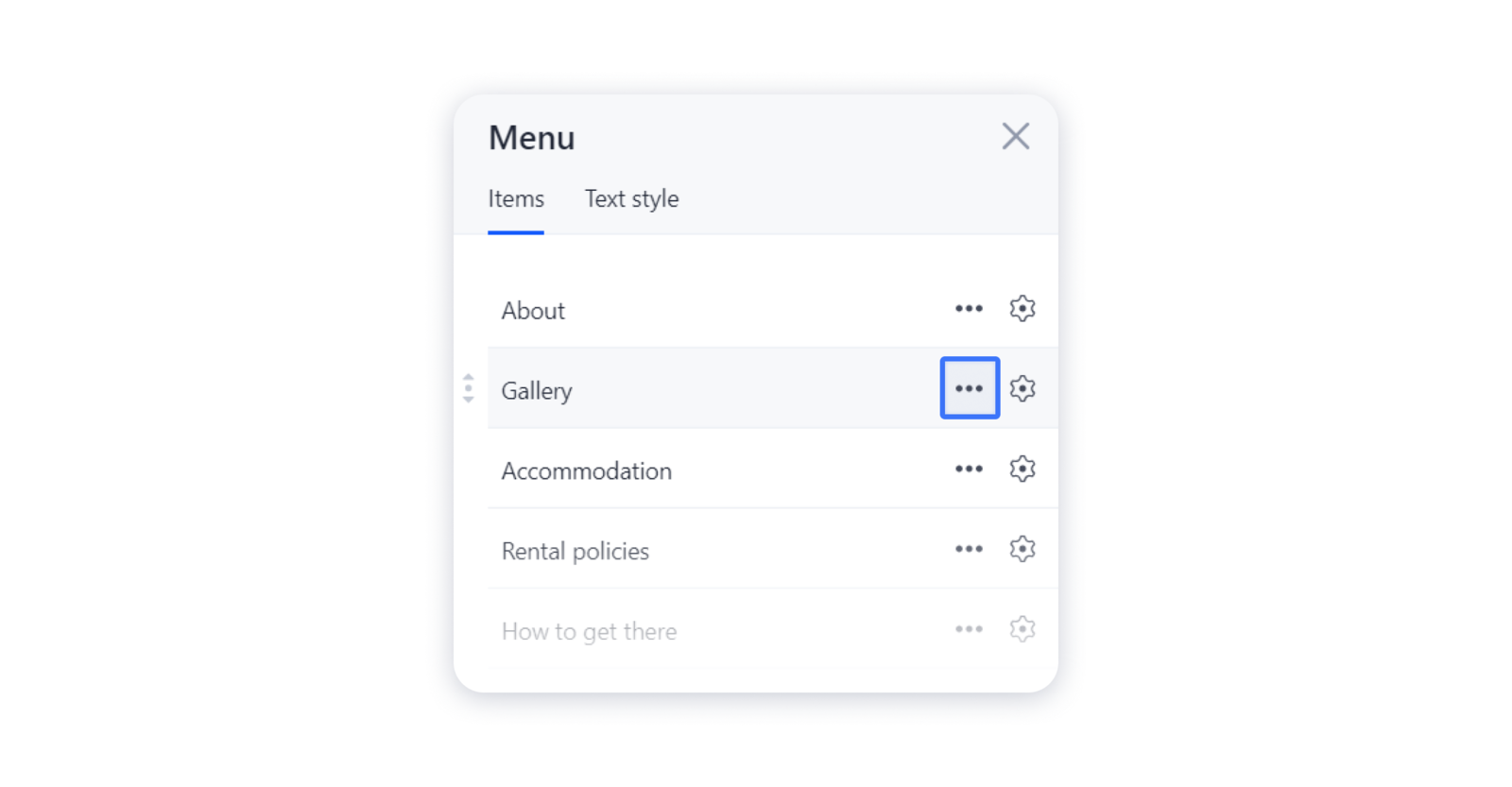 3- Choose Convert to subitem: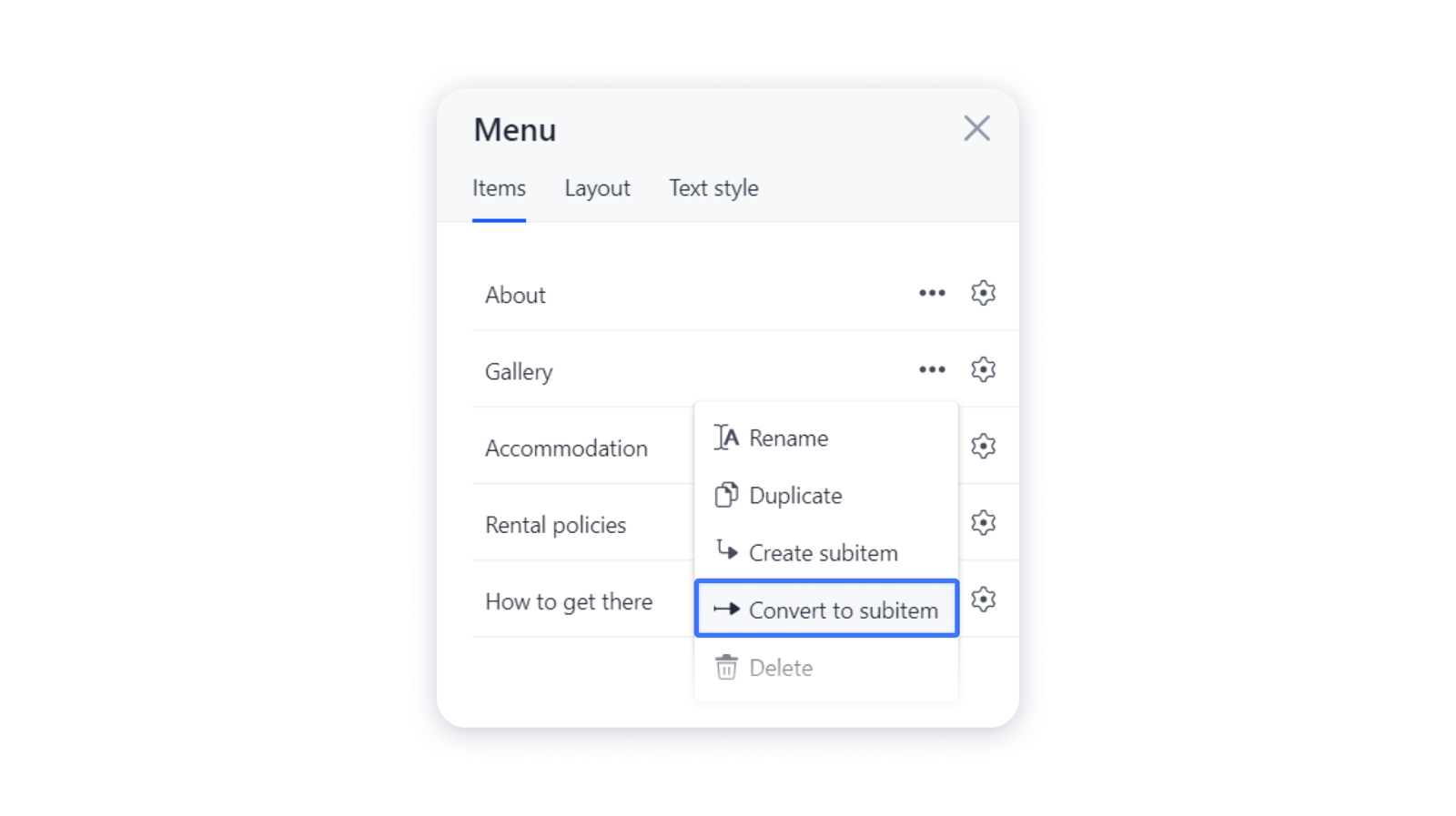 4- This is how it will look on the published site: