Adding pages to your site can help you to build user-friendly navigation and structure your content as well.
Note: there's no page limit for the sites on our platform. However, bear in mind that sites with a large number of pages may affect the site loading speed.
Adding a page to the site

1- Сlick on the pages menu on the top panel of the site editor.



2- Click on Add page, name it, and click Done.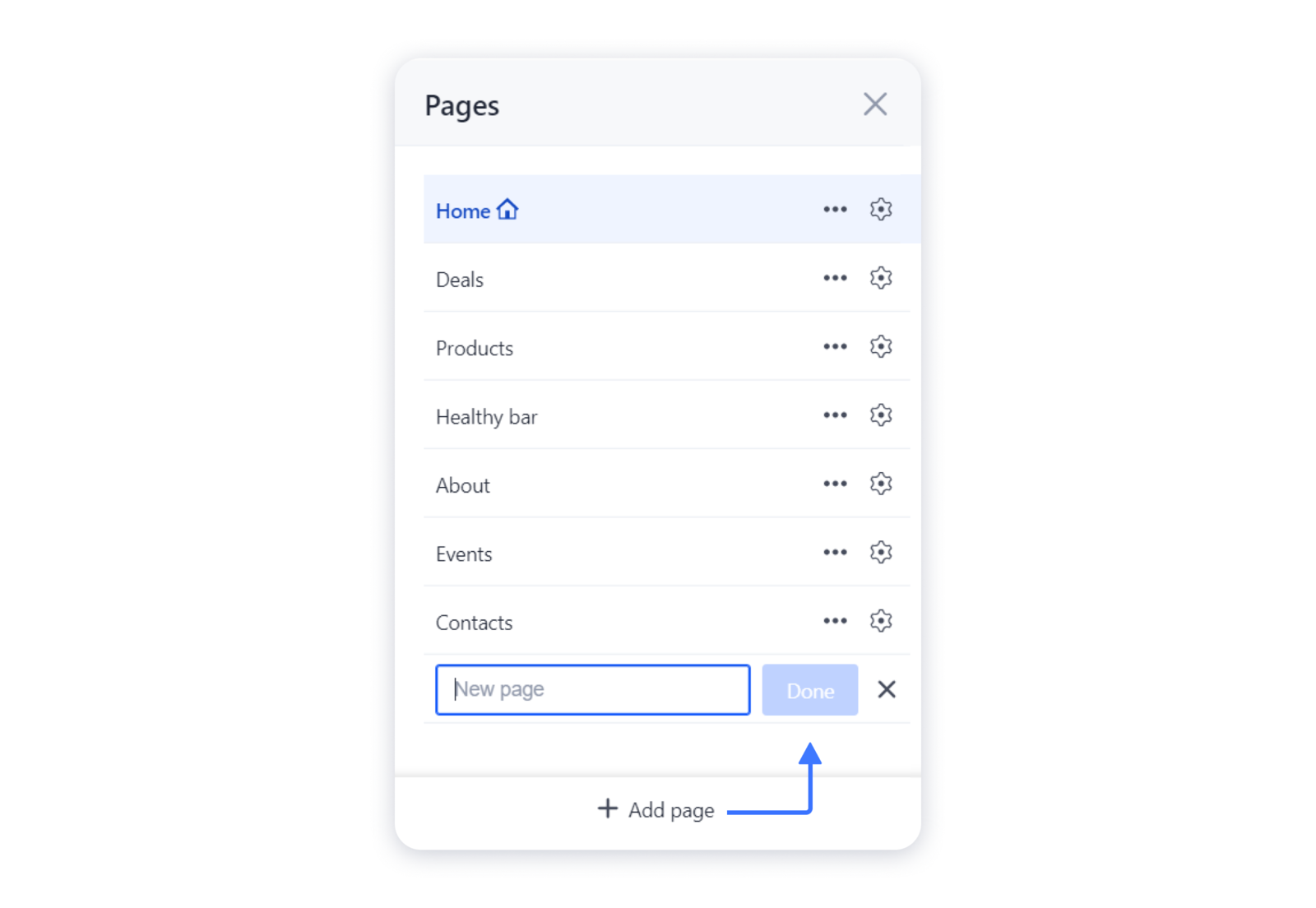 Tip: you can also duplicate an existing page on the site: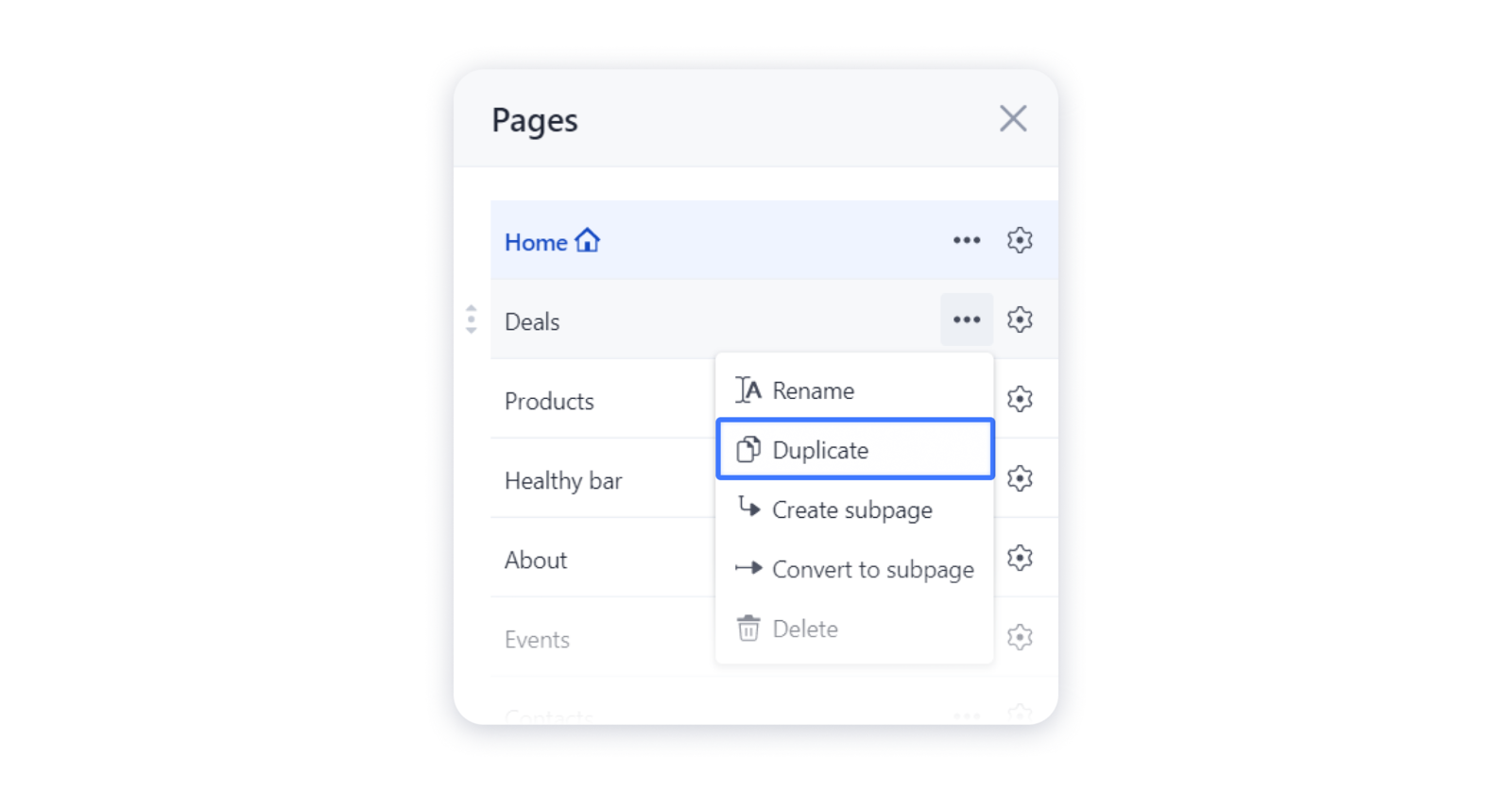 Important: the new page can only be accessed with a direct link to it