If none of our ready-made font sets in the editor meet your needs, you can upload your own font to the site.
Before you begin, bear in mind that:
fonts are a third-party code, so it can significantly slow down your site's loading speed. We do not dissuade you from using them, just mind their quantity on the site.
We can not predict the behavior of the custom font since it wasn't created by tidma.net. That being said, questions regarding custom fonts troubleshooting fall out of the scope of our support team.
Important: uploading your own font is only available in the .woff format. If your font is in another format, you can convert it to .woff using external tools, e.g., Font Squirrel.
Uploading your own font
1- For that, click on the three dots on the toolbar of the site's editor and access the Site style tab :
2- Navigate to the Texts tab, hover over the current site fonts and click Edit: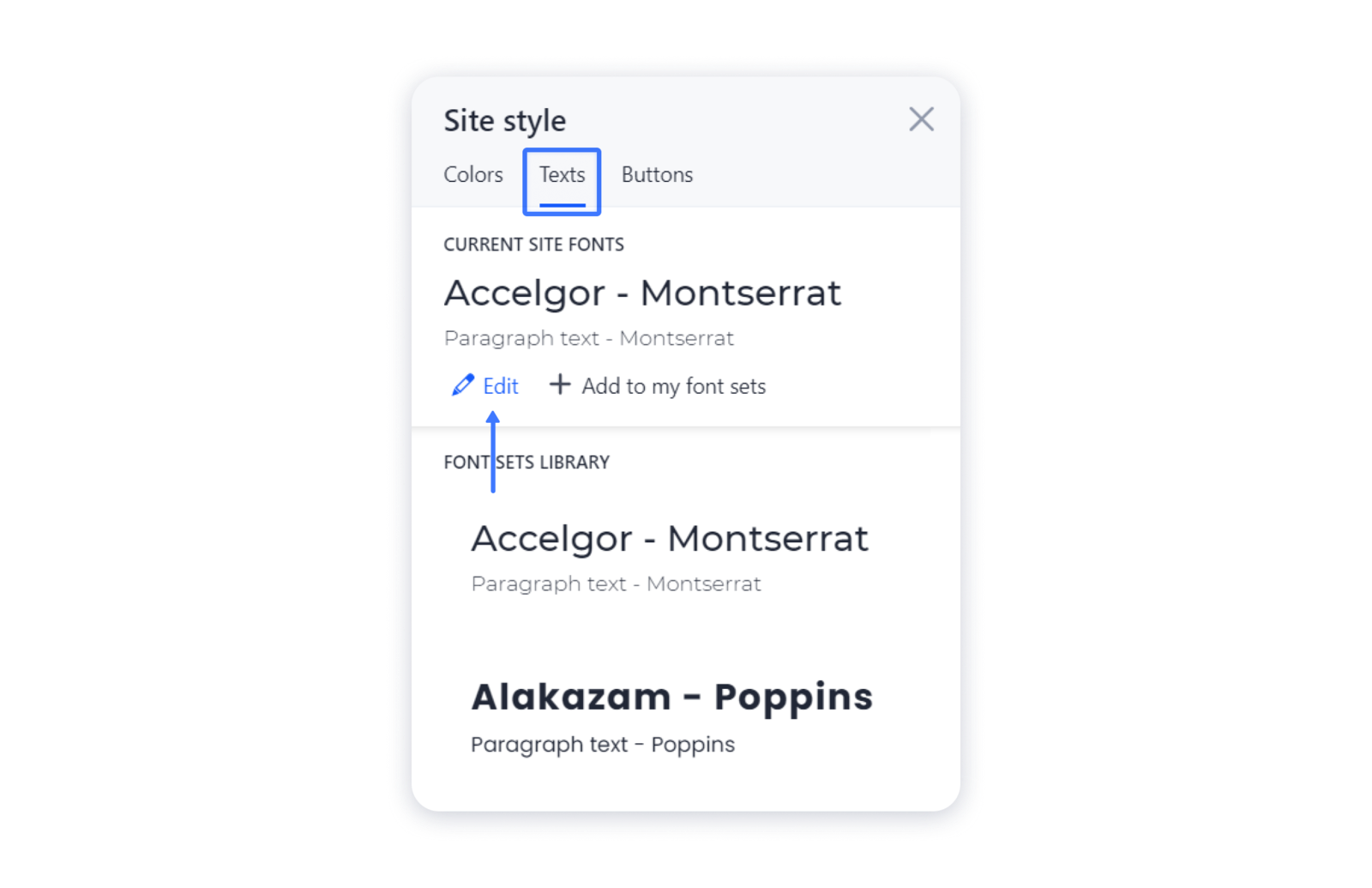 3- Select which text type you want to upload the font to — for example, if you upload a custom font to a subheading, all subheadings on the site will inherit this font: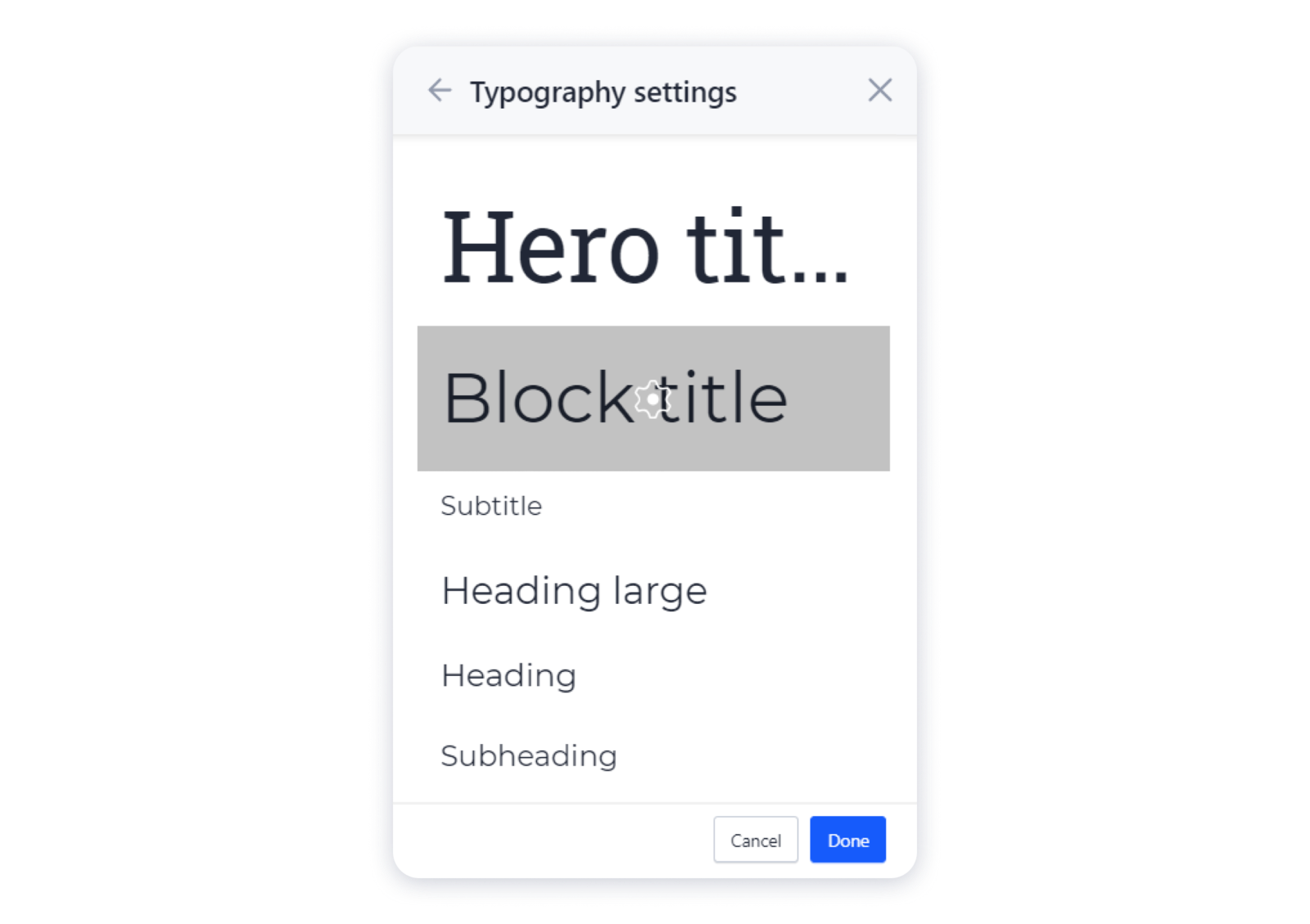 Note: if you want to have the same font throughout the site, you will have to upload it to all the text types.
4- Click on Upload custom font: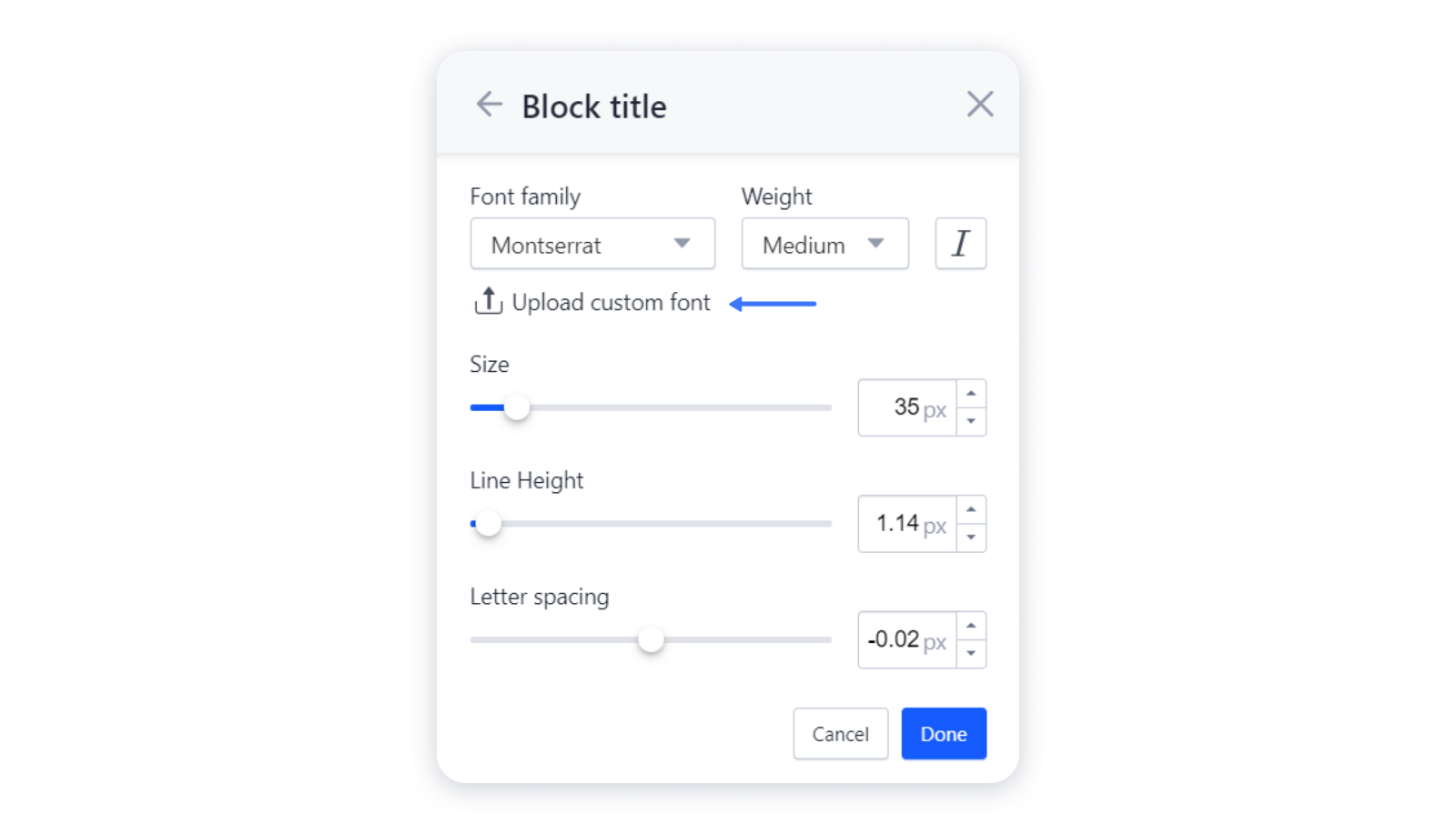 5- In the pop-up window click Upload custom font and choose the file from your device: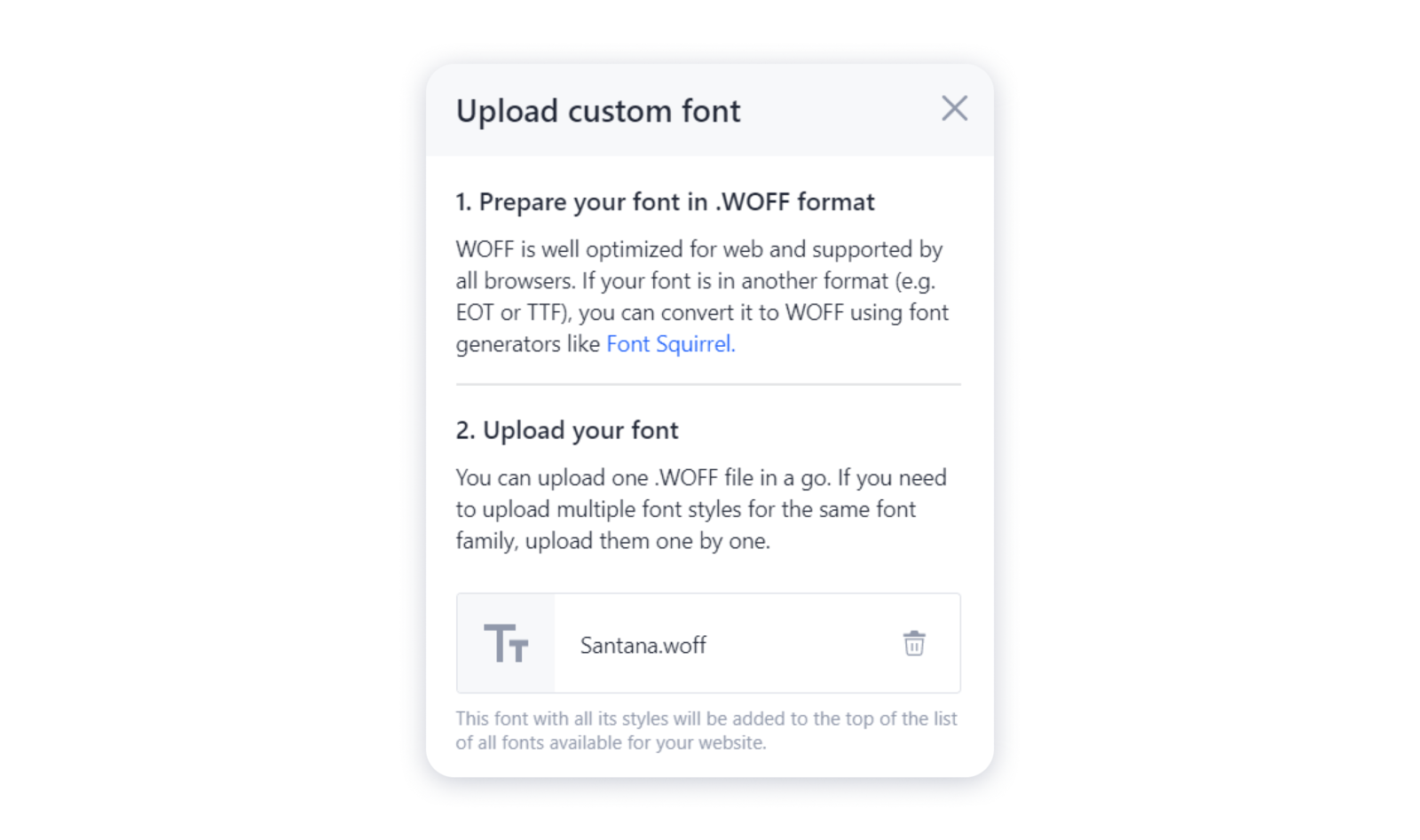 6- After that come back to the settings of the chosen text type and choose the downloaded font in the Font family dropdown: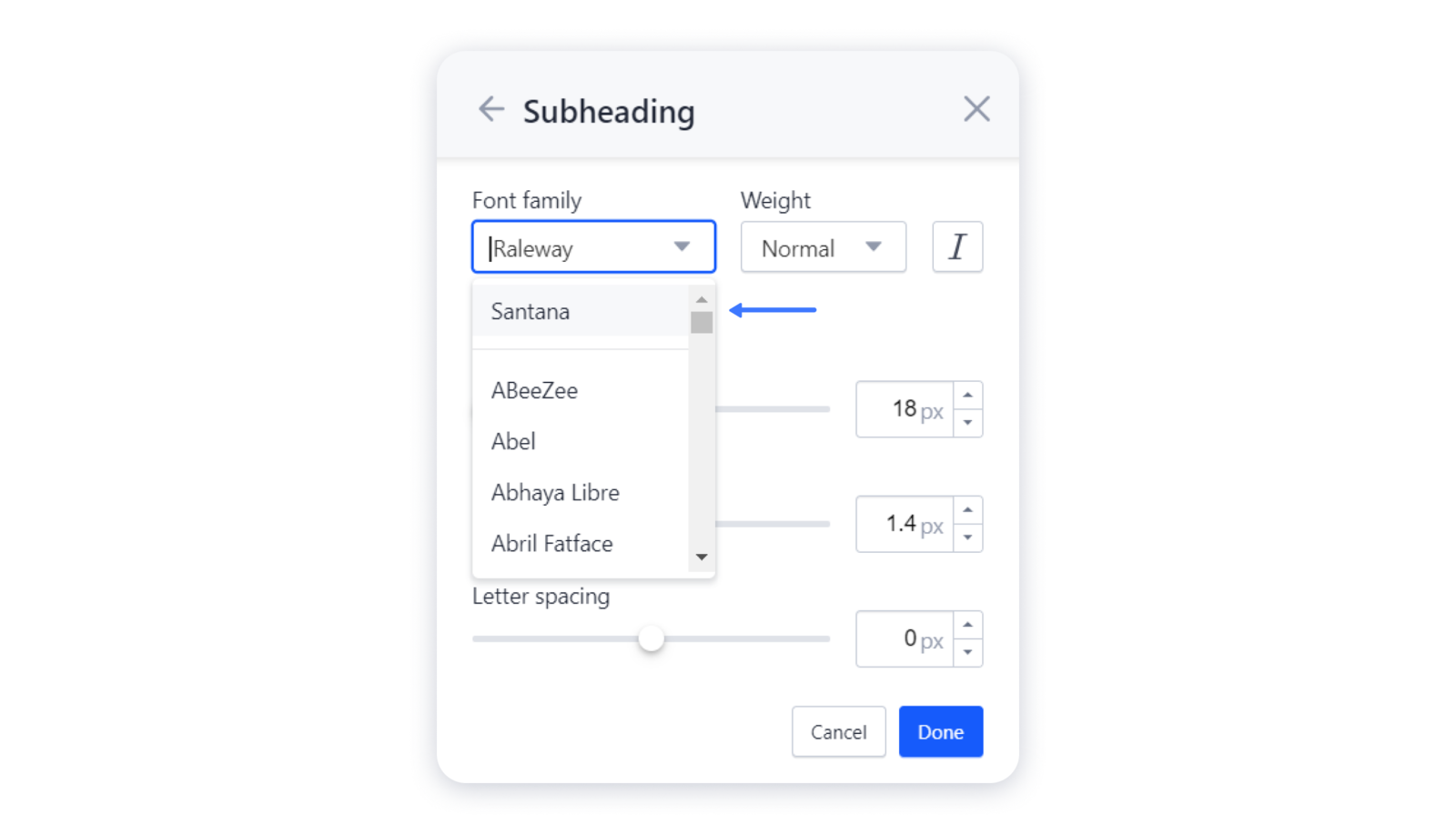 Tip: the custom font will be added to the top of the list of all fonts available in the editor.
7- Click Done and don't forget to publish your site.