The contact (also lead generation, call-to-action) forms serve as a way of getting in touch with the business owner right through the site — for support, sales questions, or for inquiries in general.

With the help of contact forms, you can collect requests for services or products that your company provides — this will allow you to make real profits using the site. Besides, contact forms bring convenience to your visitors helping them to quickly contact you without the need to open their email software.

You can add a ready-made block with a contact form from our gallery, or enrich the existing block with a contact form element. Follow the instructions below to select the suitable option for you.

Important: this feature is available for Pro sites only.


Adding a contact/ lead generation form

1- Hover over the place on the page where you want to put a form and click the "plus" icon to add a block:



2- Choose a block that contains a contact form — those can be found in the Call to Action, Contacts tabs, etc — and click on it to place it on the page:



Adding a contact form as an element to existing block

1- For that, hover over the place in the block where you'd like to put the form and click on the "plus" icon: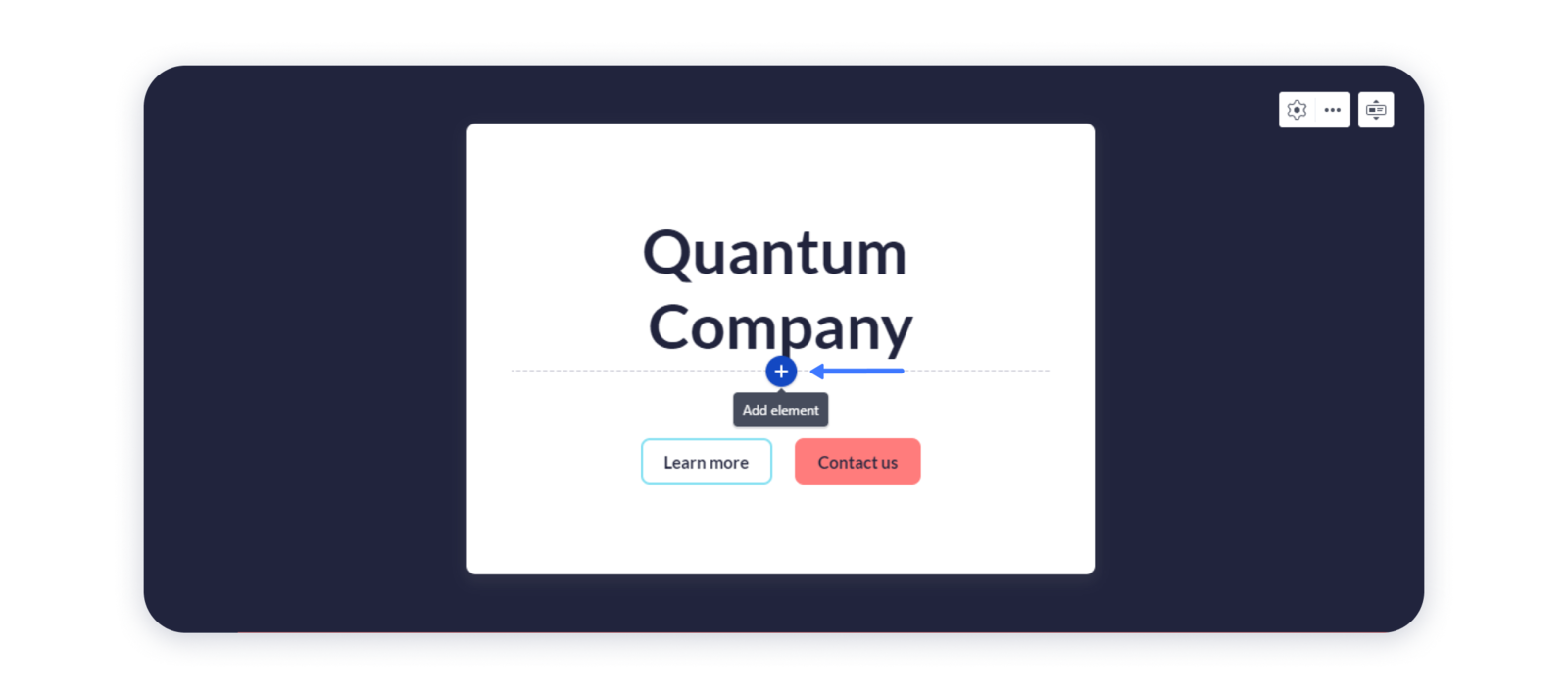 2- Scroll down the pop-up window and choose the Form element: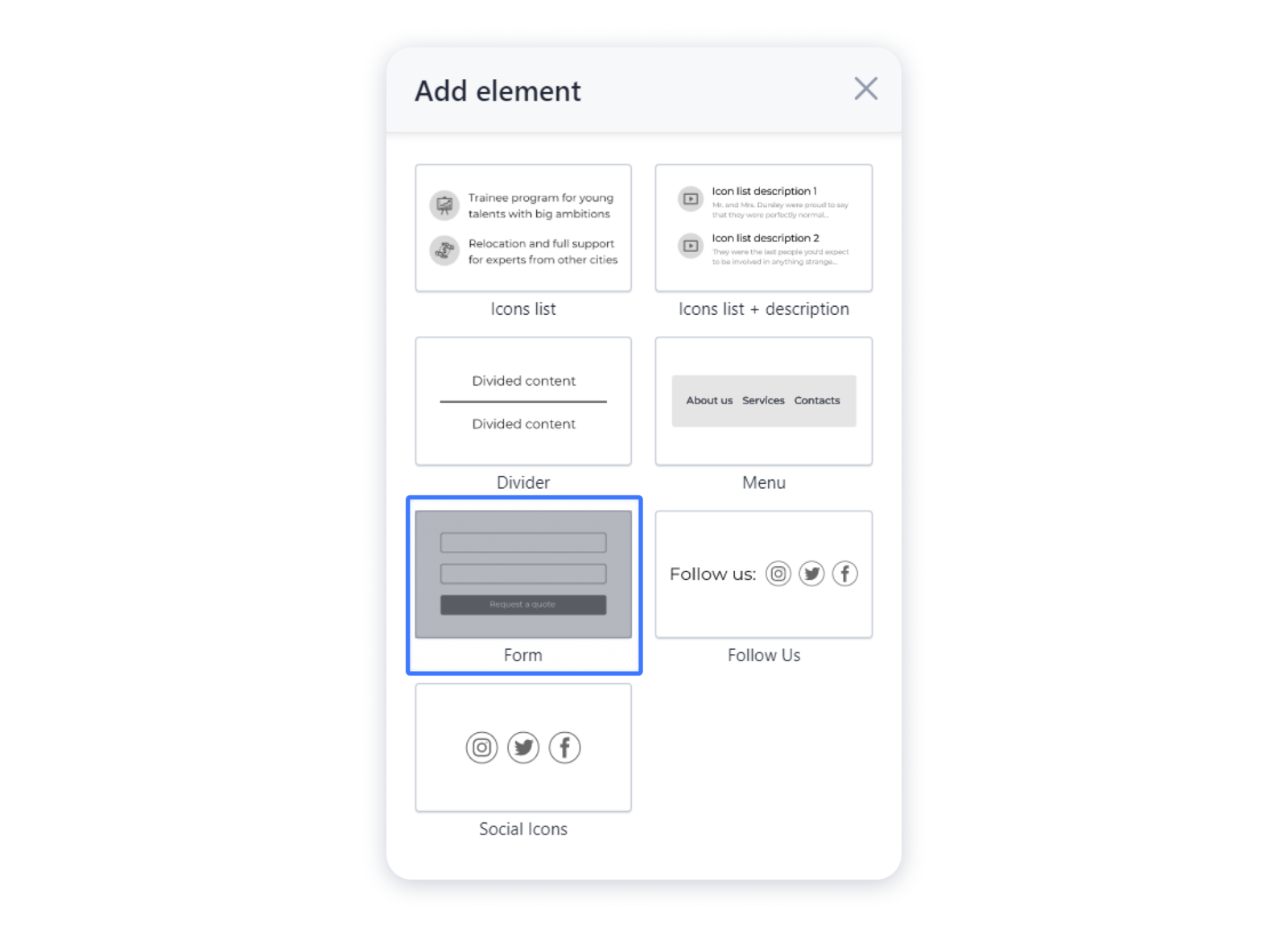 Don't forget to publish your site for the changes to appear live.